Pro-Choice Speakers Available



The Pro-Choice Action Network is proud to offer our new volunteer speakers' program to help educate students and the public on the importance of abortion rights. Our speakers can help inform your class or group on the status of abortion in Canada and the rest of the world, as it pertains to legal, medical, social, historical, and human rights aspects. They can also speak on related issues, such as birth control and reproductive technologies. We will gladly talk to high schools, colleges, universities, community groups, and other organizations. There is no cost for speaking engagements within the Lower Mainland. (Sorry, we do not do debates with anti-choice speakers.)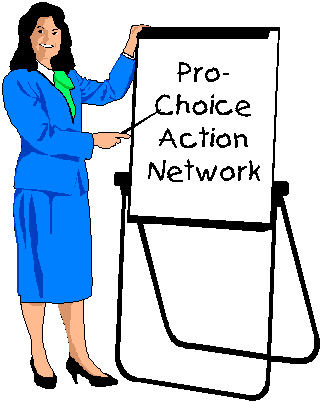 We are a political and educational advocacy group that works for safe, legal, fully funded, accessible, high-quality abortion services for women, free from harassment or the threat of violence. We also support access to affordable, safe, and effective contraception, and sex education in schools.
Our speakers are all members of Pro-CAN and are long-time feminists and pro-choice activists.
For more information, or to book a speaker, please email us.